Welcome!
Welcome to Dr. Fink's website. Here you can find out more about Dr. Fink and her practice as well as connect to information about the books she has written and her blog. You can also contact the office to schedule appointments, request medication refills, and fill out forms before your first appointment. Please let us know what you find helpful and if there are additional services we can provide here.
Top Doctor 2014
Dr. Fink was honored to be selected by Westchester Magazine as a  Top Doctor in Child and Adolescent Psychiatry in the November 2014 issue.  The Top Doctor list includes many wonderful doctors in all specialties throughout Westchester County New York.   Check out Westchestermagazine.com for more details!
Check out Dr. Fink's video interview with the Medshadow Foundation about Abilify
About Dr. Fink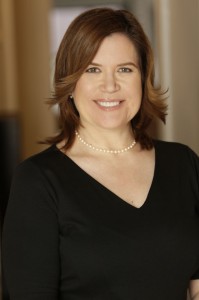 Dr. Fink is a board certified child and adolescent psychiatrist who specializes in several areas including mood and anxiety disorders and dual diagnoses of developmental disabilities and mental illness. She treats children, teens, and young adults with a range of concerns including  ADHD, anxiety disorders, OCD, autism, pediatric mood disorders, and mental health issues in school settings.
Read more
Bipolar Beat
Visit Bipolar Beat for articles and insights on topics of interest to those in the bipolar community – people with bipolar disorder and their loved ones, physicians, psychiatrists, therapists, and anyone else who's interested in learning more about bipolar disorder.  New Post – Cardiovascular disease linked to bipolar disorder and depression in young people
Watch for the 3rd Edition of Bipolar Disorder For Dummies – being released October 26 2015.  Pre-order your  copy today!
Heading off to college and living with ADHD? Check out this great checklist from ChildMind.org –
What happens at a psychiatric evaluation?
A psychiatric evaluation is a chance for Dr. Fink to meet the child and family, to obtain important history and medical information and to get to know the child in a bit more detail. It is usually just talking and playing. Dr. Fink asks the family to fill out some paperwork both before and after the first visit to help her understand the concerns and challenges facing a child and his or her family. If you have submitted other testing or reports Dr. Fink will review those as well.
The evaluation will end with a discussion of Dr. Fink's observations, assessments and recommendations, as well as answering any questions or concerns that the child or family has raised. Sometimes there will be a need for more meetings before making firm treatment decisions but you will always leave with plan that everyone understands and is comfortable with.